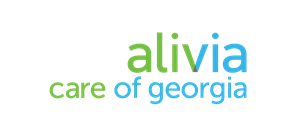 The strategic intent of Alivia Care of Georgia, a 501c3 subsidiary of Alivia Care, Inc., is to partner with community-based hospice providers in Georgia to create and strengthen care solutions through vision, leadership, investment, and advocacy.
With the resources of Alivia Care, Inc., we believe there is a unique opportunity to create a strong network in Georgia, well-positioned to compete with for-profit hospices and to thrive in the new healthcare environment. Across the United States, there are currently a dozen regional or statewide affiliations of like-minded hospice providers, who have begun to respond to the changes in the current environment by working together to share resources and decrease duplicate overhead costs. Many of these organizations have already shown they are capable of competing with both local and national for-profit hospices for hospice referrals, contracts, and preferred provider relationships.
Alivia Care of Georgia was born out of this "stronger together" approach. Our vision for Alivia Care of Georgia is to bring together experienced, dedicated hospice organizations who know their communities well, and work together to strengthen their core hospice business, and collaborate to develop the capacity for new innovative care programs and services. Through affiliation with one another and the larger Alivia Care organization, these hospices will have access to the specialized resources designed for the innovative hospice program.
The founding affiliate of Alivia Care of Georgia is Hospice of the Golden Isles in Brunswick, Georgia. In January 2021, our second affiliate was added, Hospice Satilla in Waycross, Georgia. The shared vision and shared resources of Hospice of the Golden Isles, Hospice Satilla, and Alivia Care of Georgia are Stronger Together. Stronger Than Ever!